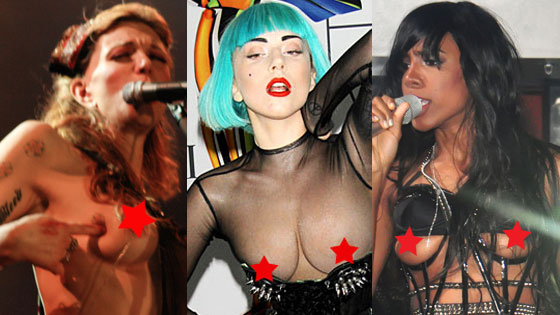 AKM, WENN, Fame Pictures
These aren't your parents' nip slips.
With all due respect to Janet Jackson, the founding mother of modern day wardrobe malfunctions, the coyly-covered assets and fleeting glimpses of PG-13 cheeky exposure from years past are no more.
In their exhibitionist-loving stead are the hard R's of 2011, when starlets bared all—and in some cases, on multiple occasions (hiya, Courtney Love!)—letting it all hang out on beaches, red carpets, dance floors, runways, Twitter, and, of course, TV.
So, some things never change. But which camera-loving, clothes-eschewing stars suffered the most egregious malfunctions of all?
Via: Eonline