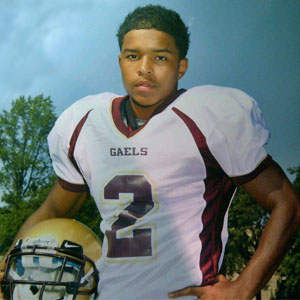 His dad has gone by many names, but this talented young guy is looking to make a name for himself on the gridiron.
It was just announced today that a certain hip-hop mogul's son has chosen to attend the University of California, Los Angeles, and play for the college's football team on a full scholarship.
But in addition to brawn, the 5-foot-9, 175-pound cornerback also has brains. He currently carries a 3.75 GPA and is the head of the African American Society at Iona Prep.
So who obviously has all the right moves?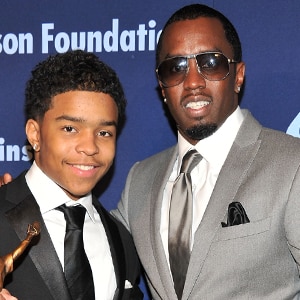 Stephen Lovekin/Getty Images
Justin Combs, the offspring of Sean "Diddy" Combs!
"As a parent, today is one of the proudest moments of my life," Combs said in a press release. "This is everything a father could want for his son, for him to excel at what he loves to do and is truly passionate about. Justin is a shining example of what hard work, determination and a strong mentality can achieve. I am honored to call him my son and am happy that he is fulfilling his dream."
Looks like we just found Justin's No. 1 fan.
Source: Eonline